Dr. Nirmala Sahay
Dr. Shivendra Sahay
Our Team
C.S.N Netralaya Pvt. Ltd. has experienced surgeons and healthcare professionals of India fame Dr.Shivendra Sahay & Nirmala Sahay are Senior and Highly Skilled Surgeons and are the founder members of this hospital. Dr. Manish Tondon an Eminent Retina Surgeon Of India is taking care of Vitreo Retinal Surgries. Dr. Nikhat Kaushar is working as Interventionist & Incharge of Filter Eye Clinic and Community Ophthalmology. This team of doctors is supported by highly trained paramedical personnals & other experinced staff force taking care of House keeping,hyegine etc.
Dr. Shivendra Sahay
MBBS, MS (Ophthal)
Phaco Fellow, NABH
Fellow Laser & Diabetic Retina, (AEH,TN)
Vitreo Retinal Surgery Fellow, (AEH,TN)
Dr. DK. Bose Gold Medal Awardee
Ex-consultant Eye Surgeon
RIO , IGIMS , Patna &
B.P.Koirala Institute of Health Sciences
( A Govt. of India Project in Nepal)
(Speciality – Phaco, Vitreo Retinal Surgery & Lasers)
Chief Consultant-Main Branch (Kankarbagh, Patna)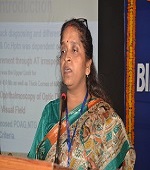 Dr. Nirmala Sahay
MBBS, DO.M.S. (Mumbai)
Phaco Fellow, (AEH, Coimbatore)
SICS Fellow (SNC, Chitrakut)
Ex-Consultant Eye Surgeon
ACPM Medical College
(Speciality – Phaco, Squint & Oculoplasty)
Chief Consultant-C.S.N Netralaya (Patna City & Anishabad)
Dr. Manish Tandon
MBBS, DNB. (Ophthal)
Ex. Assosciate Professor (VR Services)
& Incharge of Paediatric & ROP Unit
Aravind Eye Hospitals & P.G. Institute
Madurai, Tamil Nadu
(Speciality – Vitreo-Retinal Surgery & Lasers)
Incharge ,Retina Services.
Dr.(Mrs.) Nikhat Kausar
MBBS, DOMS
Attending Consultant & Interventionist.
(Speciality – General Ophthalmology & Laser Interventions)
Incharge, Anisabad Branch.
Our Sincere Staff Force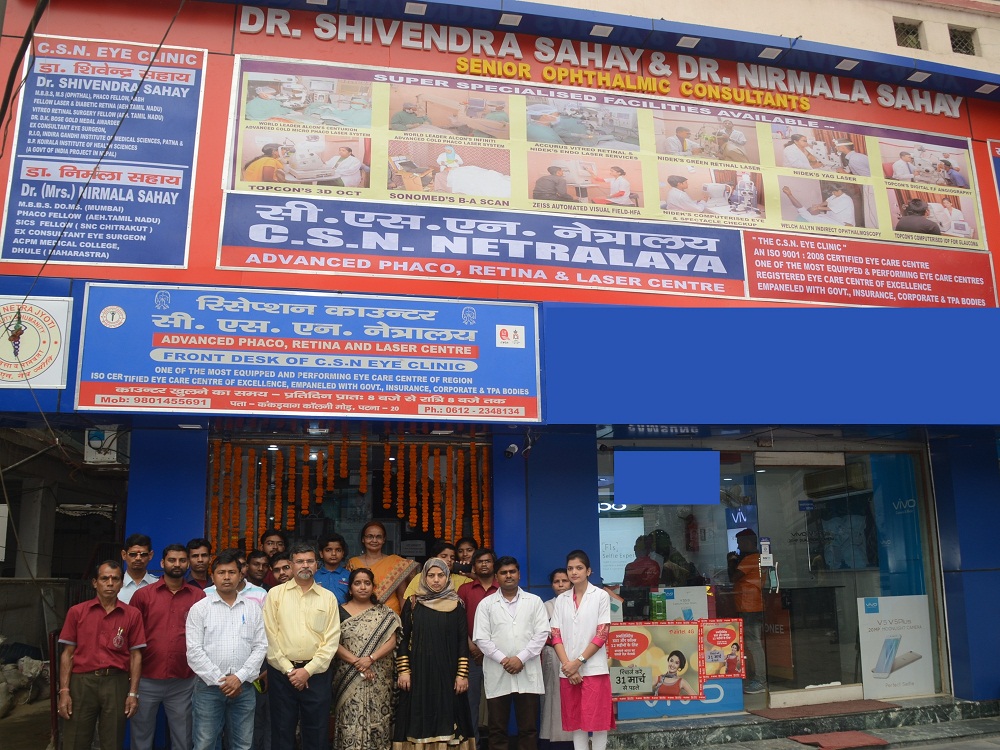 Read More